Filtered or Bottled?
When choosing to use a filtered water system as opposed to the more traditional "Spring" or "bottled" water there are a number of considerations to think about.

In a fact sheet from Clean Up Australia , some of the frightening statistics regarding bottled water include: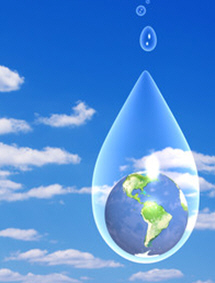 It can take up to 3lts of water in the production of polyethylene terephthalate, (PET) to produce 1lt of bottled water




It can take up to 250ml of oil to produce 1lt of bottled water




Individual bottles are made of polyethylene terephthalate, (PET) – for every tonne of PET produced there is 3 tonnes of carbon dioxide released




Up to 90% of the cost of an individual bottle of water comes from the bottle, lid and label




Whilst these bottles are classed as recyclable, many end up in landfill and oceans, taking up to 1,000 years to break down




Transport costs delivering these bottles to their destination require vast amounts of energy and create carbon emissions



Botted water is hundreds of times more expensive than filtered water – you are paying more for your bottled water per litre than your petrol!
Bottom line – Bottled water is very costly, both in terms of your wallet and our planet
FILTERED WATER

Very high quality, filtered and fresh drinking water




Very low environmental impact




Very low cost per litre




Very convenient – on tap 24/7
FRESH, CLEAN WATER, 24 HRS A DAY 7 DAYS A WEEK $11 (inc GST) PER WEEK – UNLIMITED WATER!!